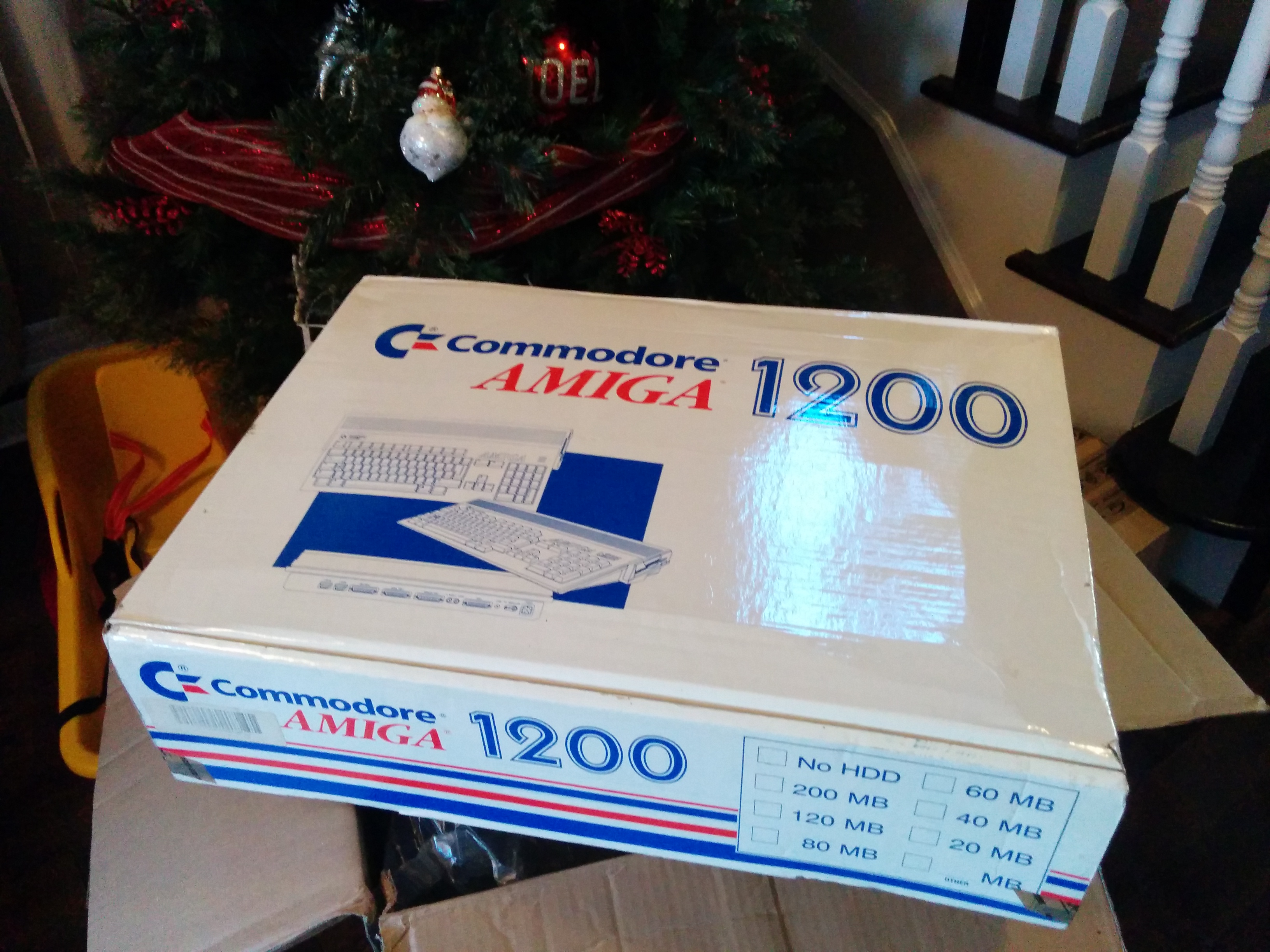 So January has rolled around and all my stuff from the UK is still sitting in the basement untouched. January is Retrochallenge time - I had intended on working on my 48k Spectrums, but I don't think that's going to happen for a while yet. However - getting my A1200 and +³ up and running seems like a good start.
My A1200 was purchased, second-hand, for a friend at highschool as a replacement for my much loved A500, which by the mid-90s was getting a little long in the tooth. The A1200 represented quite the upgrade, going from a 68000 to a 68EC020 and it had a massive 60MB hard disk (compared to the 20MB I had in my A590). If memory serves, it set me back £60 - which without a job is rather a lot. It was my main machine for a while, before I got my first IBM PC (we had a family PC for quite some time), but that's a story for another post.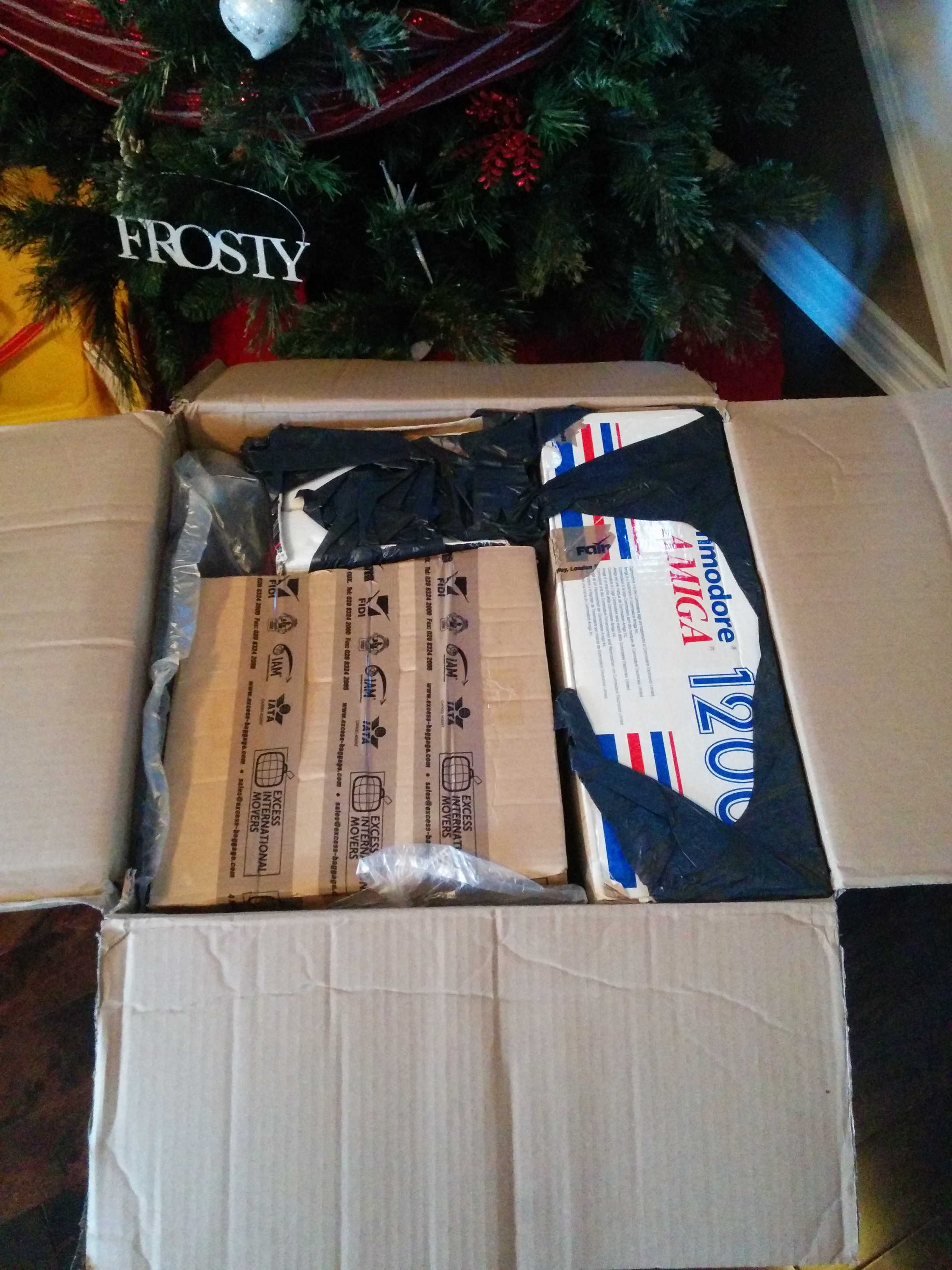 Twas the day before Christmas and all through the house... Ok, maybe not - but it was Christmas Eve when the movers appeared with my big box of toys. As you can see, it didn't quite fit under the tree 🙂 With family descending on us the following day, I thought it would be a good idea to unpack it, take it downstairs, and snap a few photos in the process.